about us
---
Our goal is to give you a carefree, but above all an unforgettable experience.
Already before your trip to Kenya, you can be assured you will get the safari you desire. You can choose from a big variety of well organised safaris, or plan your own. Our safaris are tailor made to make your safari dream come true!
We specailize in private safaris, family safaris, honeymoon safaris and group safaris. We always try to book the best lodges in the middle of our parks for a good view, close to the presence of animals to see at your game drive. Programs can be adjusted to suit your budget and your interests. We always do our best so that you recommend us to other people.
We recommend small number of people travelling in a safari van or jeep, insurance and flying doctor services are always included in our prices and we use very experienced drivers and guides.
Drive less and get more time to do the gamedrives (watching the animals). Real value for you money.. your safari feedback is very important to us! Prices are negotiable: It depends on the number of people travelling together, the season and the accommodation of your choice.
We're looking forward to seeing you in Kenya!
Jumbo
Kennedy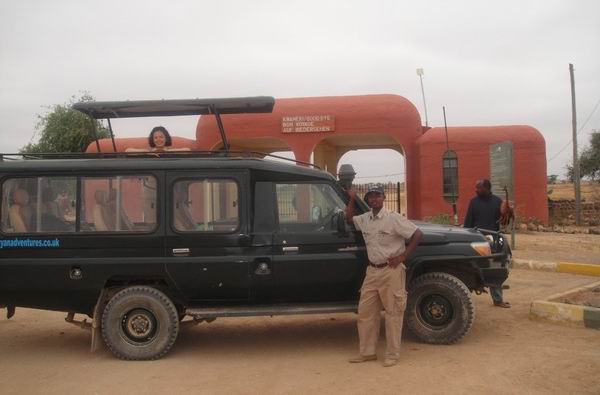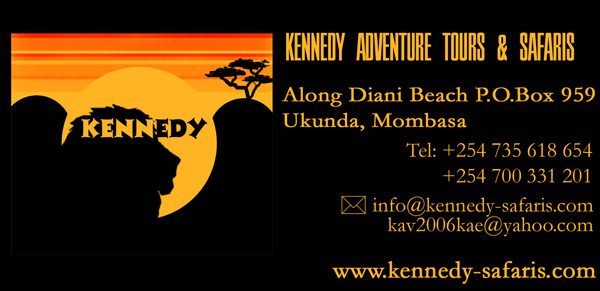 Our new Polish website = Nasza nowa polska strona Kenyan and Tanzanian Parks info = Informacje o parkach w Kenii i Tanzanii Practical info = Praktyczne informacje Swahili Glossary = Rozmówki Swahili kennedysafaris.republika.pl
---
Our only representative is Andrzej Przełucki SP9HZX in Poland kennedysafaris.prv.pl
tel. +48 609 293 700, (ham radio operator, spearo, interpreter www.qsl.net/sp9hzx,
http://republika.pl/spearo)